¿LOOKING FOR THE PERFECT UNIFORM FOR YOUR TEAM?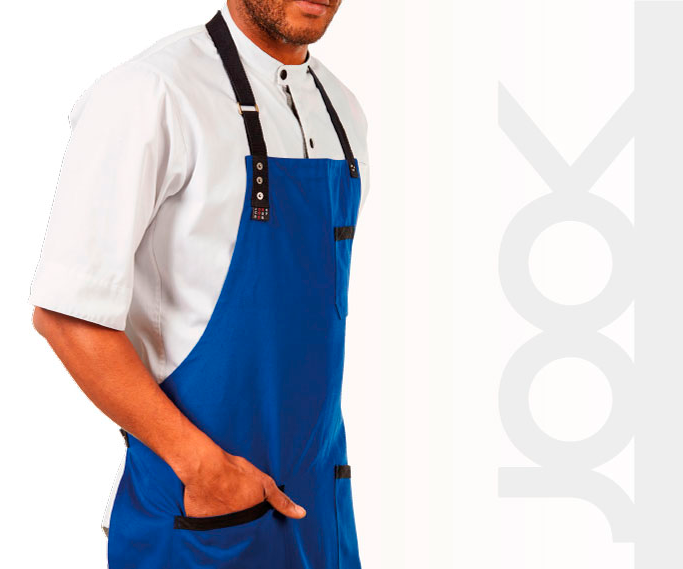 the hospitality industry. The apron is the element that allows you to put all the world agree: unisex and one size fits all suitable for all body types.
You are looking for an apron in accordance with your image and style of your establishment? For your restaurant, bar, hotel, shop or any other company, we offer service and conditions special to offer you professional aprons.
Top Quality !!
Our hospitality aprons are made with strong and resistant fabrics with cuts of classic style and character.
Hospitality aprons at competitive prices and great design. Special basics for your business, as always produced under ethical criteria.
combining, getting modern aprons and with character. Double needle stitching for reinforced durability and a fused bottom hem makes these aprons strong enough for the toughest daily hustle.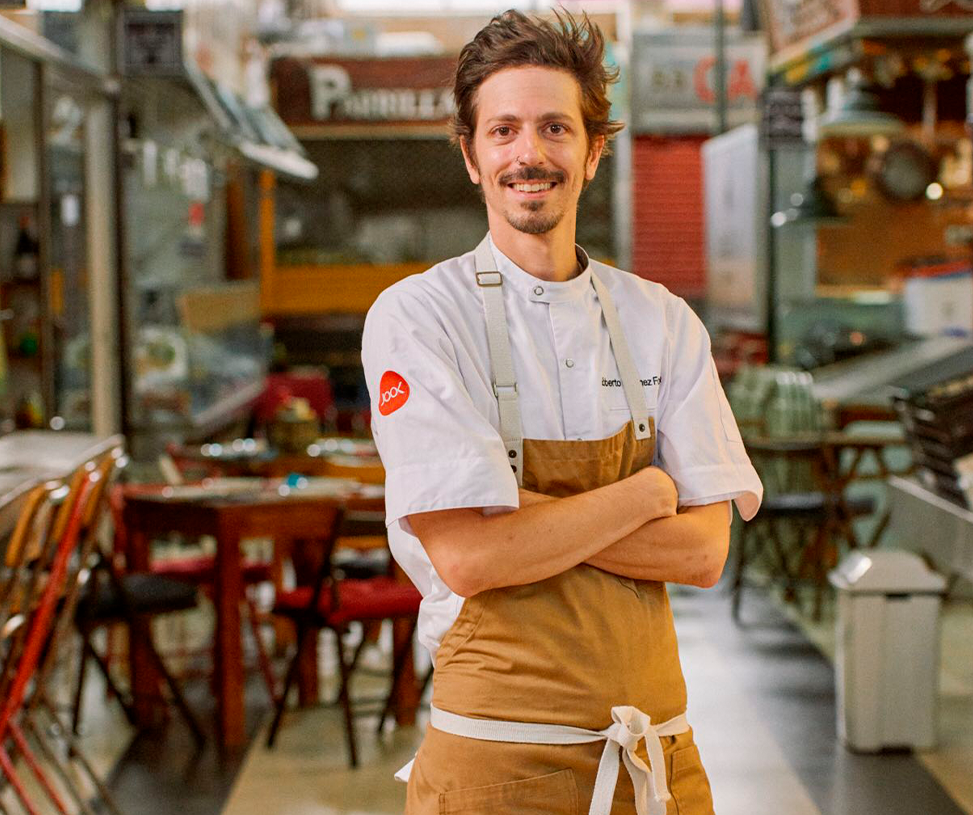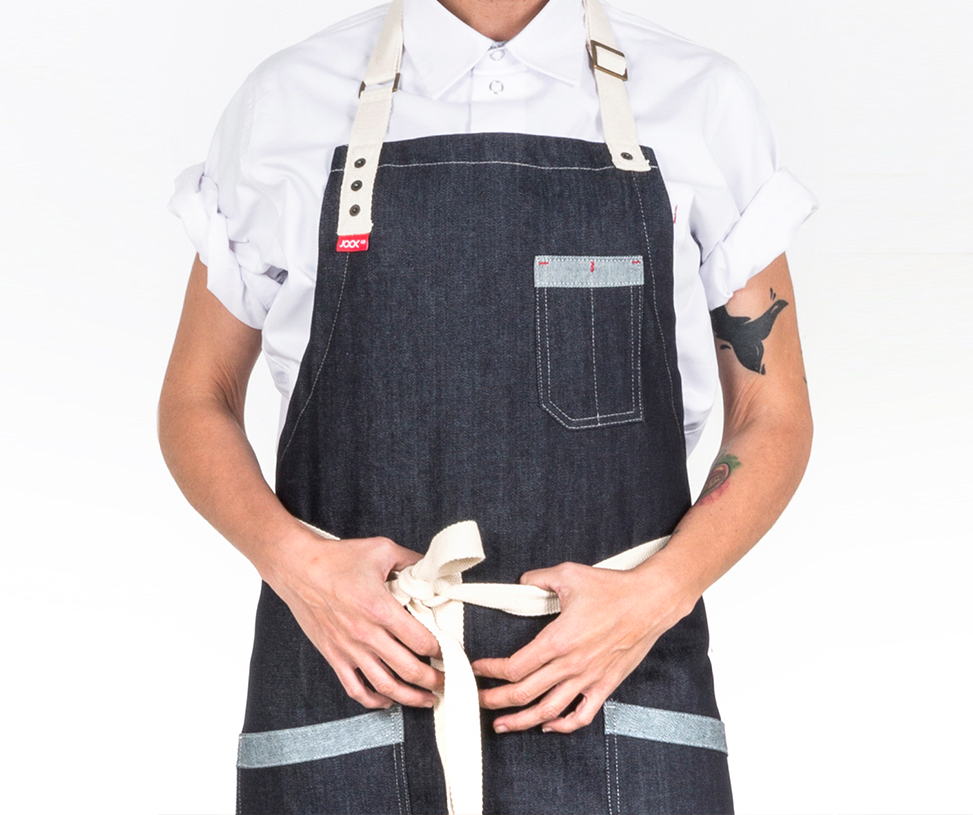 Witch model to choose ?
Full aprons, with coton or leather straps, our modern aprons are available in canva or denim in many colors.
Best details:
Robust and resistant fabric.
Details: reinforced seams , brass hardware.
Attaches coton douces et résistantes.
Adjustable neck and waist.
Discover our catalog
Custom aprons
Screen printing or embroidery
The finishing touch to complete your overall business branding.
Minimum order quantity : 30 units
1. Select your product.
2. Send us your logo (files accepted Ai, EPS, pdft or Jpg).
Contact us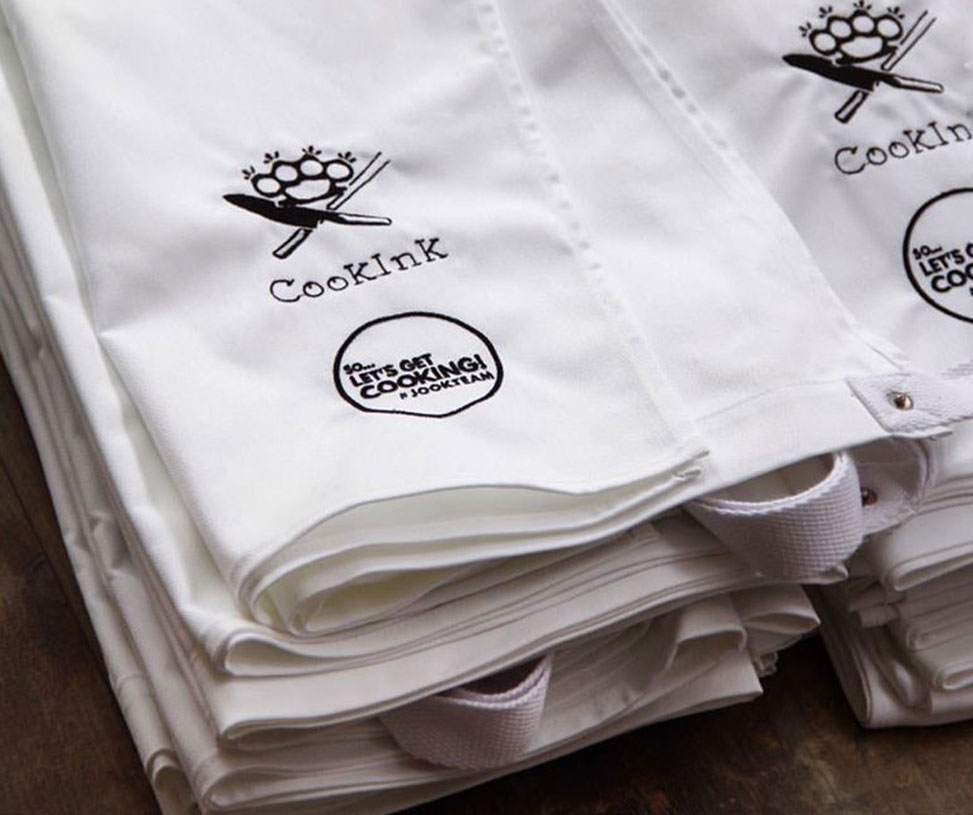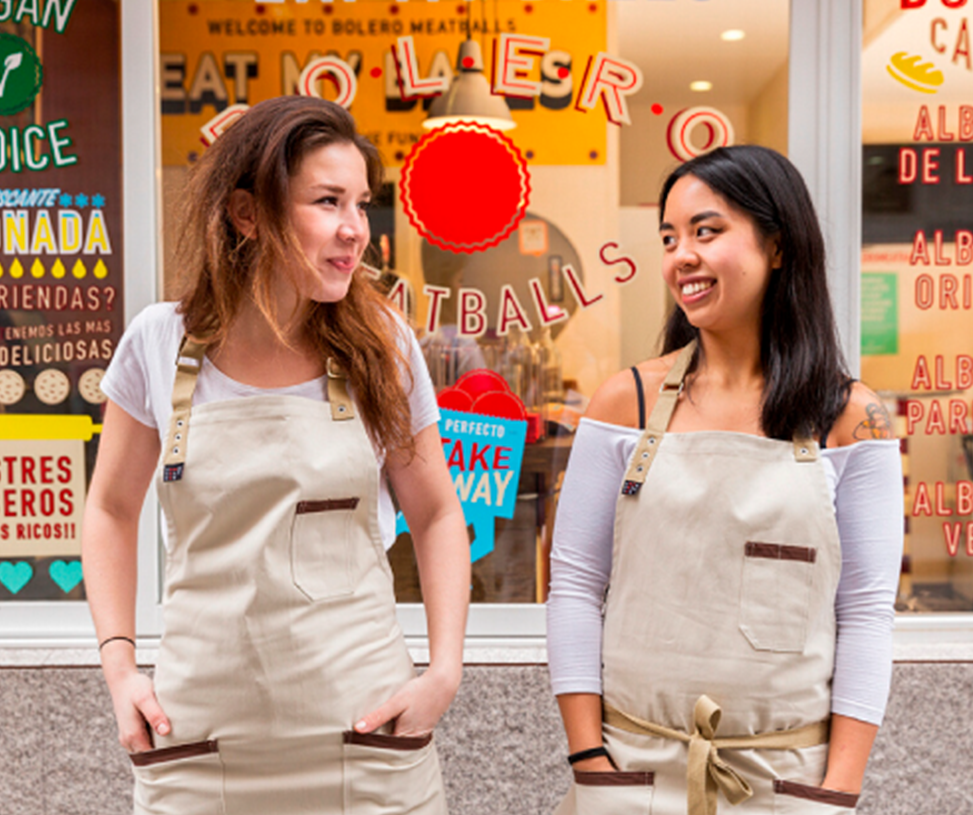 Tabliers sur-mesure
Modification du tablier (couleur du tissus et des attaches)
A partir de 50 pièces
1. Choissisez votre modèle
2. Envoyez-nous un message avec ce que vous aimeriez.
Ask for a quote
Complete your uniform
T-shirt, chef coat, caps, accesories or whatever you want !
Our team are here to help. Let's discuss your uniform needs & work together to develop a uniform that checks all the boxes for your business and brand.
contact us